‹ Media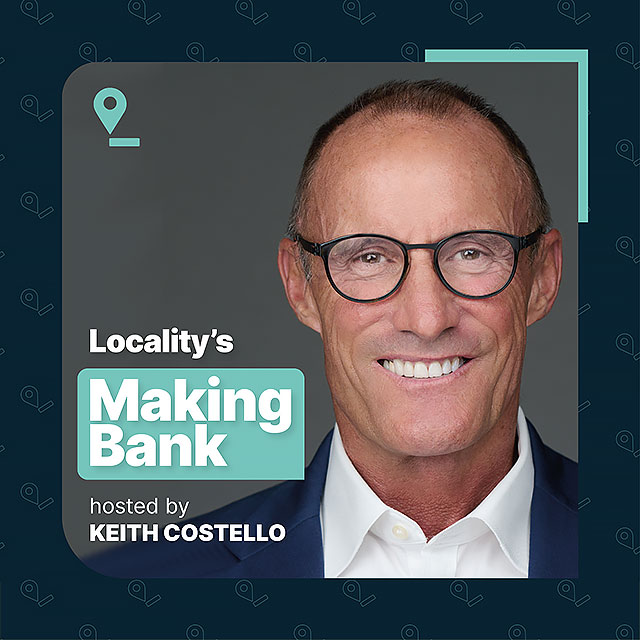 Making Bank
A podcast hosted by Locality CEO, Keith Costello
Let South Florida visionaries take you on an entrepreneurial journey from tribulation to triumph as they share stories that have shaped them.
Subscribe at
Subscribe at
Join the Locality Community
Sign up for the Locality newsletter
By providing your name and email address, you agree to receive communication from Locality Bank regarding future products, and services. You may opt out at any time.